We are honored to be your trusted provider in all things pressure gauges and process instruments. In these trying times, we know it's important to you to keep your systems running and, more importantly, your employees safe. For the last 37 years, we have managed through all types of challenging times, especially now, because we have always been able to support each other. We looked out for one another and always made sure that we have done everything in our power to help our customers succeed.
Our PRO-204 gauges are being used on foggers to decontaminate emergency and transportation vehicles, food and agriculture spaces, industrial plants, healthcare areas, and more to keep people safe and avoid contracting the virus.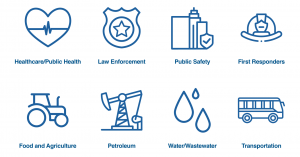 PRO-204 Protects Front-Line Workers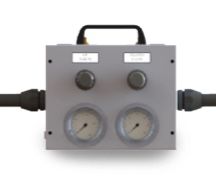 Our PRO-204 pressure gauge is one of ESP's products that is essential to front-line workers. It's being used on foggers to decontaminate areas such as police and EMT vehicles as well as in industrial applications and in healthcare facilities. It is a vital piece of equipment to help prevent the spread of COVID-10 and keeping people safe.
We will continue to work with our customers to fight against COVID-19 and provide the service, professionalism, speed, and precision that we have always provided you. We'll also continue to innovate new product development to not only keep everyone safe but to keep your business running smoothly and efficiently.
Contact us today to find out more about our PRO-204.