Diaphragm seals are commonly categorized according to their process connection. The type of connection used must be determined based on the intended application. Please take the time to learn more about a few common types of seals.
Threaded
Threaded diaphragm seals feature threaded process connections. Several types of this seal are available. Depending on the application and seal type, they may be mounted to pressure gauges, transmitters, switches, or to a cooling element.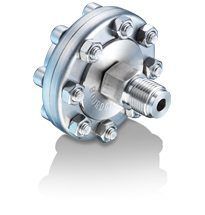 Some threaded seals may also be connected with a flexible capillary. In all cases, the filling fluid used in the measuring system must be chosen based on the application. Features available with threaded diaphragm seals may include:
Internally Welded Diaphragms
Exchangeable Lower Parts
Exotic Material Options for Wetted Parts
Cleaning Rings
All-Welded Designs
Full Stainless Steel Materialsstainlss steel
Compact Designs
Flush Diaphragms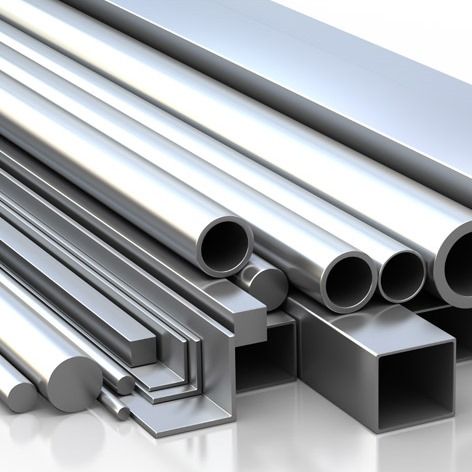 Flanged
Flanged diaphragm seals allow direct mounting on pipes, tanks, and standardized flange connections. Typically, they are mounted to pressure gauges and switches directly, or with the use of a flexible capillary. As with all seals, the flanged option should be selected based on process compatibility. Various diaphragm materials may be used to keep the seal in line with selected process fluids and applications.
Sanitary
Sanitary diaphragm seals feature hygienic process connections. This ensures efficient cleaning. They also help to avoid pollution and the development of bacteria during hygienic production processes. These are essential in the food and beverage industry where contamination must be avoided at all costs.
Likewise, the laboratory and medical fields have strict standards in place to ensure safety. Diaphragm seals must conform to FDA requirements or possibly match Sterilization In Place (SIP) and Clean In Place (CIP) methodologies.
In-Line
In-line diaphragm seals are internal to metallic bodies. They are used with a range of connection types and come in various sizes. These seals replace the process "T" in media flow and allow for laminar flow to occur. Use of an in-line seal greatly reduces the risk of mishandling a diaphragm. This prevents unnecessary damage from occurring, protecting your investment. In-line seals also remove dead space where bacteria grows and prevent media from building up in the diaphragm over time.
Finding the Right Type of Diaphragm Seal
With so many options available, it can be difficult to decide on the right diaphragm seal for your application. Trust the team at ESP to provide you with the expert advice you need to make the right decision.