ESP recently joined over 100 exhibitors at the Bakken Oil Show in Williston, North Dakota, where we showcased our PIC and Bourdon brands of high quality pressure gauges and accessories for the Oil and Gas industry.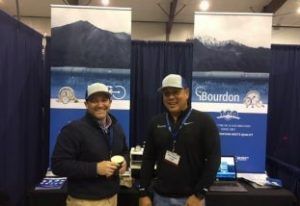 Bourdon's MAG 3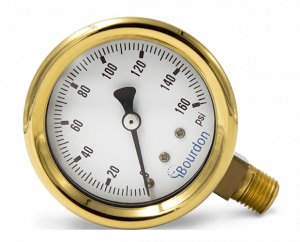 We introduced Bourdon's MAG 3, a 2 ½" forged brass pressure gauge at the show. The Bourdon MAG 3 pressure gauge can withstand pressure up to 15,000 psi. Applications include adverse service conditions where pulsation or vibration exists, hydraulics and compressors. The MAG 3 is suitable for gaseous or liquid media that will not obstruct the pressure system. Liquid-filled options are also available. Want to know more? Visit our Bourdon USA website to download the MAG 3 product specification sheet
Trusted Partner
Visiting shows like the Bakken Oil show gives us the opportunity to support our local distributors. It is our goal to make sure our customers have the product and application knowledge to be the local gauge expert and to make helpful product recommendations – like the Bourdon MAG 3 pressure gauge. This kind of trusted partnership provides our customers with the most up to date information on the latest products in the Gas and Oil industry to ensure not only their own success but also that of their customer.

PIC and Bourdon Presure Gauges
Our two product brands, PIC and Bourdon, are positioned to offer our customers a full line of pressure gauges and accessories that support any application. From our economical utility gauges to more durable process instrumentation, ESP has the products you need, when you need them.